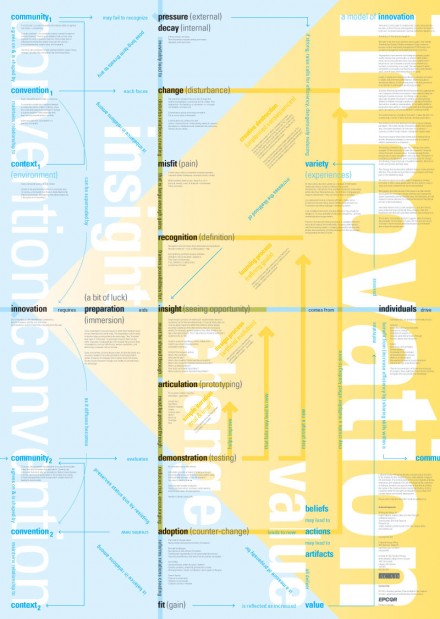 *Created in collaboration with Sean Durham, Ryan Reposar, Paul Pangaro, and Nathan Felde.*
This model is built on the idea that innovation is about changing paradigms. The model situates innovation between two conventions. Innovations transform old into new. It is a process—a process in which insight inspires change and creates value.
Read the [Interactions Magazine Article][1] which explains the process of creating the map.
See also our collection of [Innovation Models][2].
[1]: http://www.dubberly.com/articles/interactions-innovation.html "Interactions Magazine Article"
[2]: http://www.dubberly.com/articles/innovation-models.html "Innovation Models"