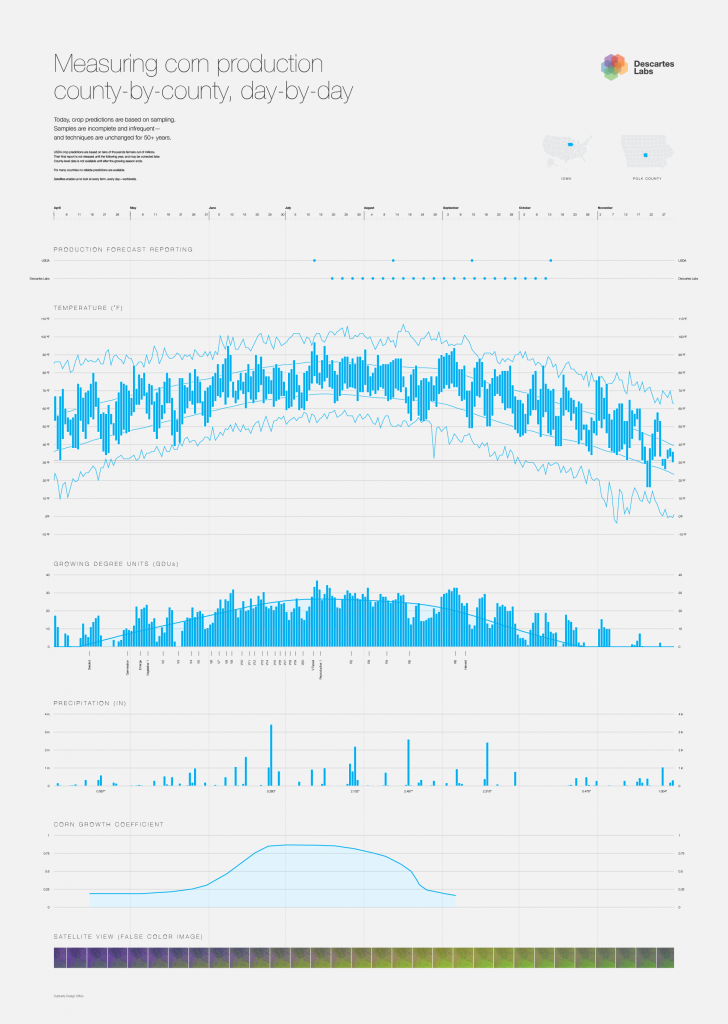 Today, crop predictions are based on sampling. Samples are incomplete and infrequent—and techniques are unchanged for 50+ years.
USDA crop predictions are based on tens of thousands farmers out of millions. Their final report is not released until the following year, and may be corrected later. County-level data is not available until after the growing season ends.
For many countries no reliable predictions are available. Satellites enable us to look at every farm, every day—worldwide.