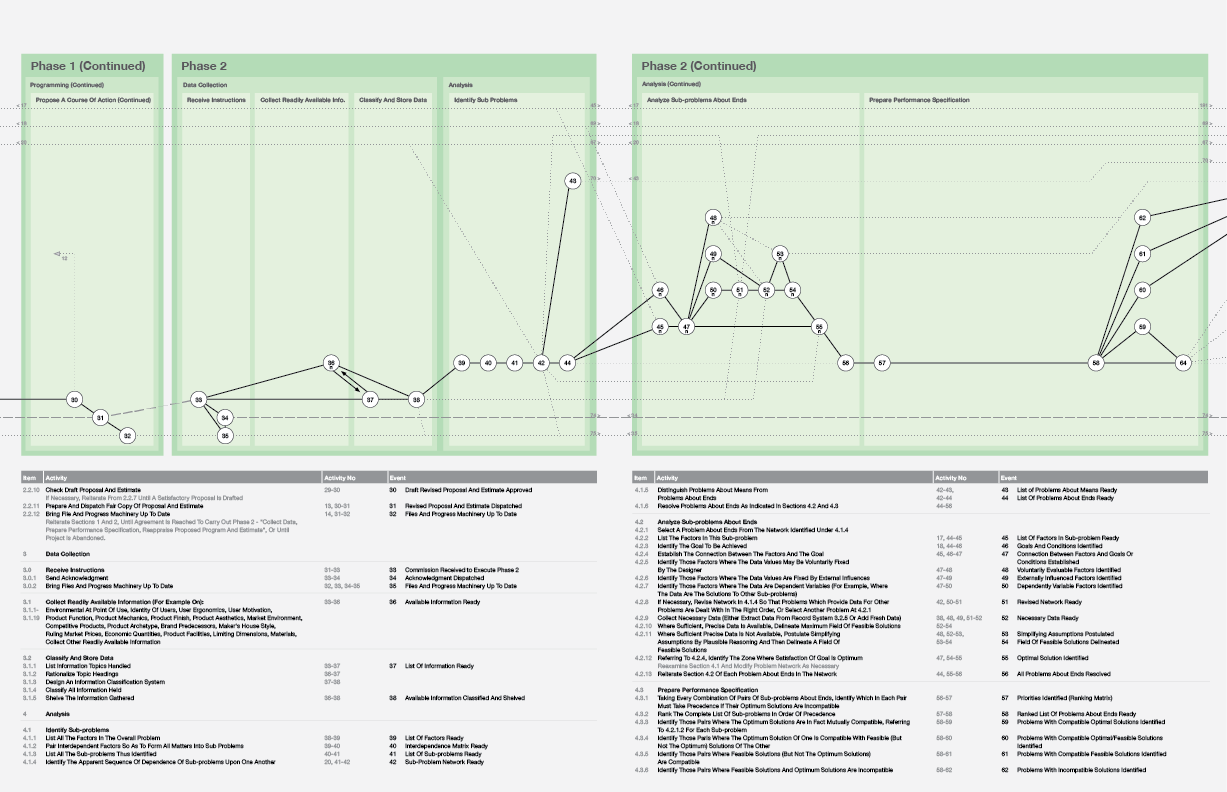 The image above is only a small slice (2 of 15 pages) of the overall model.
This is a re-drawing of Bruce Archer's 229-step design process; which is difficult to come by. It also brings together Archer's descriptive text with the diagram for the first time.
Download PDF
This file is optimized for printing on 8.5-by-11 inch paper.
See our [How do you design?](http://www.dubberly.com/articles/how-do-you-design.html) collection of models.