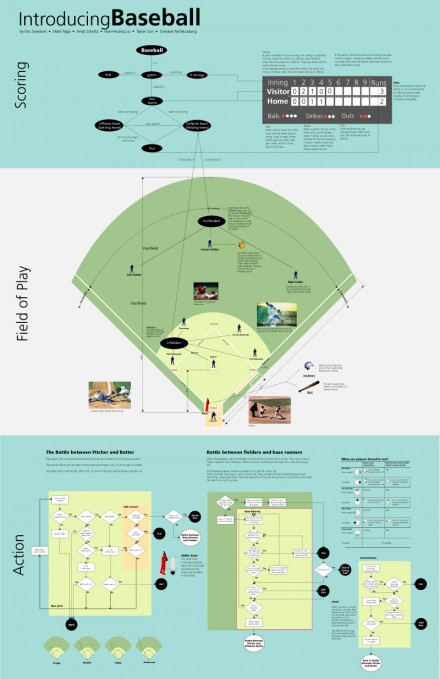 The game of baseball provides wonderful subject matter for a concept map.
I introduce design students to the idea and practice of concept maps by assigning them the task of de-constructing the game of baseball and then re-constructing it in the form of a concept map.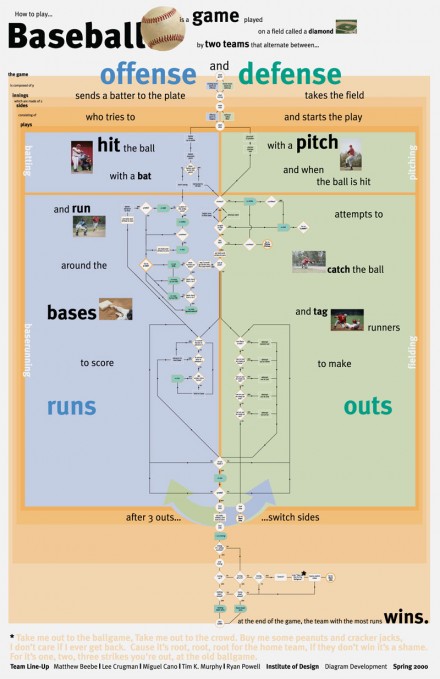 My students—at the Institute of Design in Chicago, Art Center College of Design in Pasadena, and San Jose State University—have created numerous concept maps over the years. The students' maps demonstrate great visual variety and unique approaches to structuring the information.
More information about this assignment, including many student maps, has been posted in article form on the [Loop: AIGA Journal of Interaction Design Education][1] web site.
[1]: http://loop1.aiga.org/common/modules/display/dsp_ContentTemplate01b.cfm?ContentID=17&CreateTemplate=0&NavType=SiblingContent "Loop: AIGA Journal of Interaction Design Education"