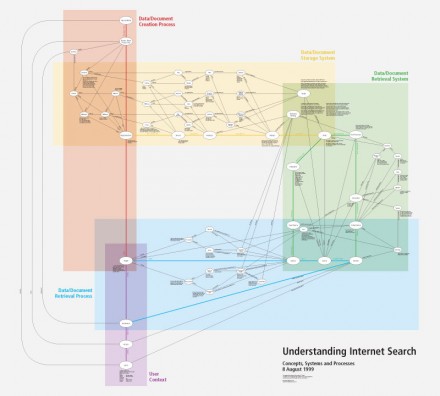 We couldn't know back in 1999 how important Search would become to the Internet. It was important enough to us then—at Netscape—to develop a model to understand how Internet search worked at that time.
Matt Leacock designed this diagram with Hugh Dubberly when both were working at Netscape back in 1999. The model looks at the concepts, systems, and processes involved in Internet Search, including the Data/Document Creation Process, the Data/Document Storage System Process, the Data/Document Retrieval System Process, and the Data/Document Retrieval Process. It also holds a place for the User Context.
Matt suggests that the starting point for reading the diagram is from the point of view of the User.
---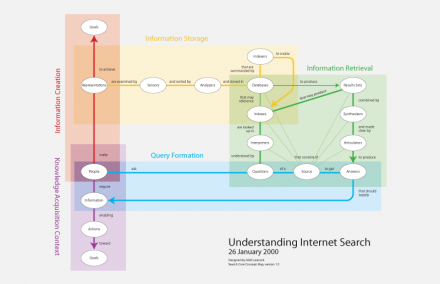 Download condensed version PDF
---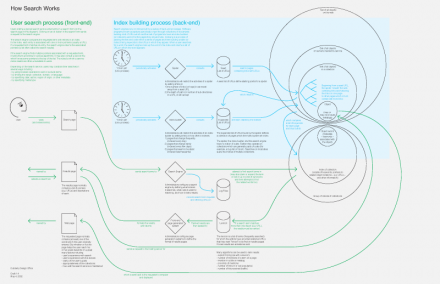 ---