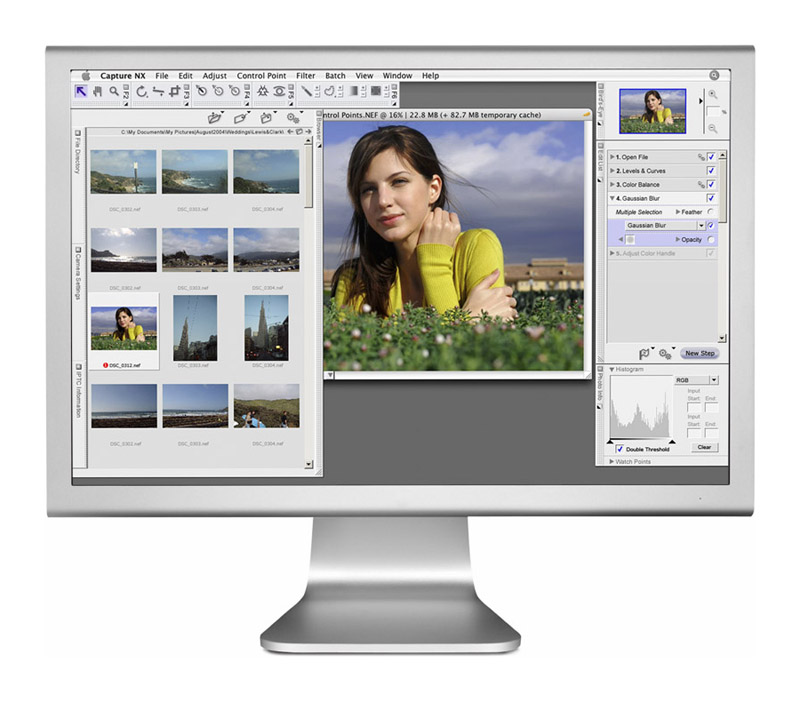 Capture NX is a new consumer photography application. Designed to offer a powerful and easy to use alternative to established image editing applications such as Adobe Photoshop, Capture NX offers non-destructive editing of NEF raw files (an increasingly popular file format for photographers).
U Point Technology
——
Capture NX also offers a unique new technology called U Point, which is featured in the center of the screen capture below. U Point allows photographers to apply subtle enhancements to areas of any JPEG, TIFF, or NEF (Raw) image.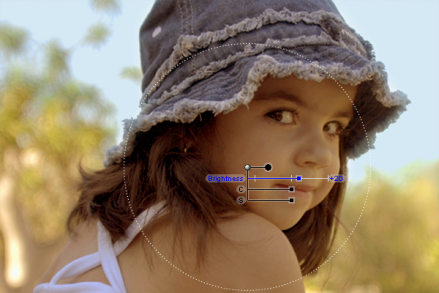 By simply clicking a Control Point on a selected area, a variety of local adjustments can be made in a file. The effects are subtly blended with other adjustments to provide a natural looking result. A photographer can create multiple control points to isolate areas of an image and provide multiple types of adjustments in a single image.
We worked with Nik Software and Nikon to design the interacton and visual appearance of this desktop application.
Reviews
——
"Fixes that would take years to master in Photoshop take mere minutes here, and it's not just for Nikon shooters."

—[Popular Photography & Imaging][1]
"We are very impressed with the simplicity of the user interface and the intuitiveness of the editing process."

— [Digital Review][2]
"NX gets high marks for U Point from us. If you know how to point, you won't have to learn it."

— [Imaging Resource][3]
[1]: http://www.popphoto.com/howto/2442/nikon-capture-nx-nikons-answer-to-photoshop.html "Popular Photography & Imaging: Nikon Capture NX Review"
[2]: http://www.letsgodigital.org/en/news/articles/story_8101.html "Nikon Capture NX review at DigitalReview"
[3]: http://www.imaging-resource.com/SOFT/NX/NX.HTM "Nikon Delivers Editing For the Rest of Us"