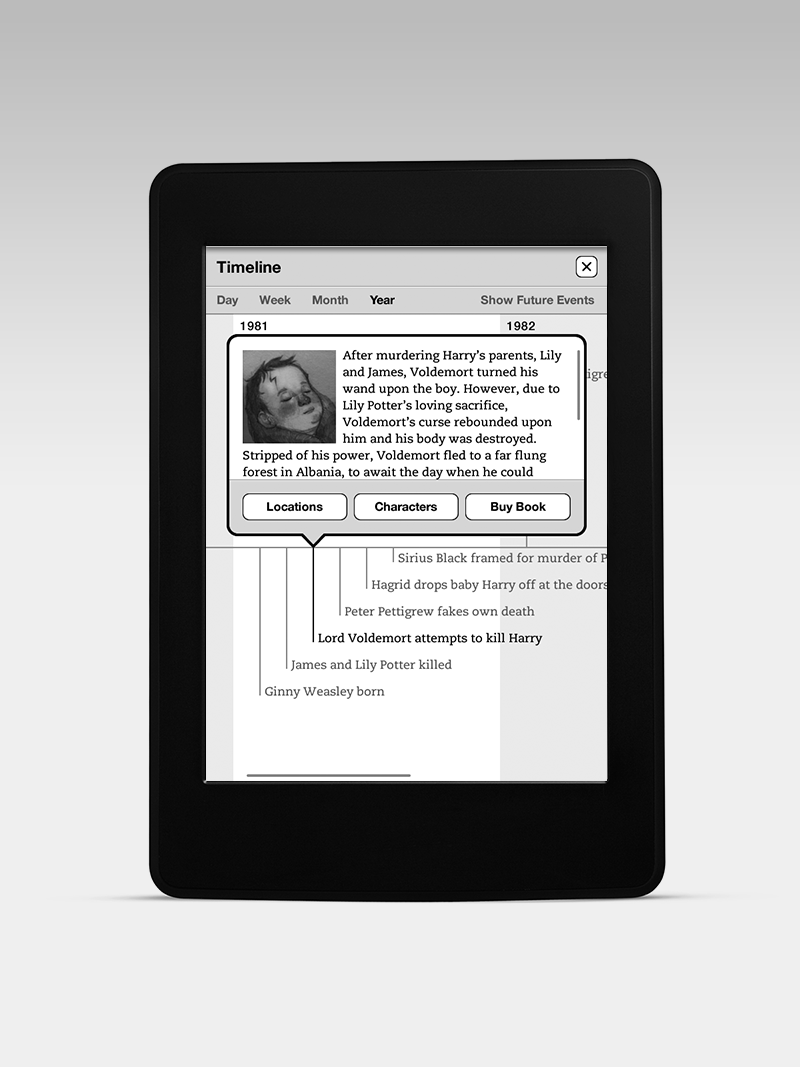 Today's ebooks are electronic versions of their paper forebears. As reader software becomes more sophisticated and human readers and authors become more comfortable with ebook technology, ebooks will become more interactive.

**Explore Your Book**

This prototype suggests how readers might access supplemental information in a book through different frames: related characters, timeline, location. A model below provides an overview of the interaction.
**Explore Related Content**

Interactive ebook platforms will emerge that will allow readers to find related books and content. The prototype below suggests a fish-eye browser—a web of related content that encourages exploration.